Raising kids with online etiquette
No parent wants to believe that his or her child is capable of teasing or harassing other kids online, but how would you respond if you found out it was your child? Do you know what to look for?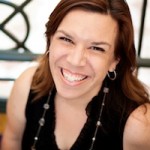 Amy Lupold Bair is the author of Raising Digital Families for Dummies and joins me to discuss cyberbullying. She'll talk about what it is, the effects of it, how to know if your child is engaged in or a silent victim of cyberbullying, and how to create an online safety agreement.
Adoption: How to get started
So you think you might want to adopt. There are so many questions that couples may have such as: How do we get started? What do we need to know? What countries are open for adoption? How much does it cost? How long will we have to wait?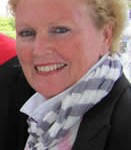 Robin Pike, Executive Director with Choices Adoption joins me to chat about the common questions couples ask and some of the usual steps that need to be taken on the road to adopting a child.
Tune in or stream live this Saturday, May 18 at 12pm PT to CFAX 1070! Call in with your questions during the show: 250-386-1161.
{ 2 comments }